Odoo Module for GDPR

General Data Protection Regulation
The inventory may include both personal data in foreign systems and information in Odoo.The Odoo module provides support for mapping the organization's personal data processing and documenting them in a GDPR inventory.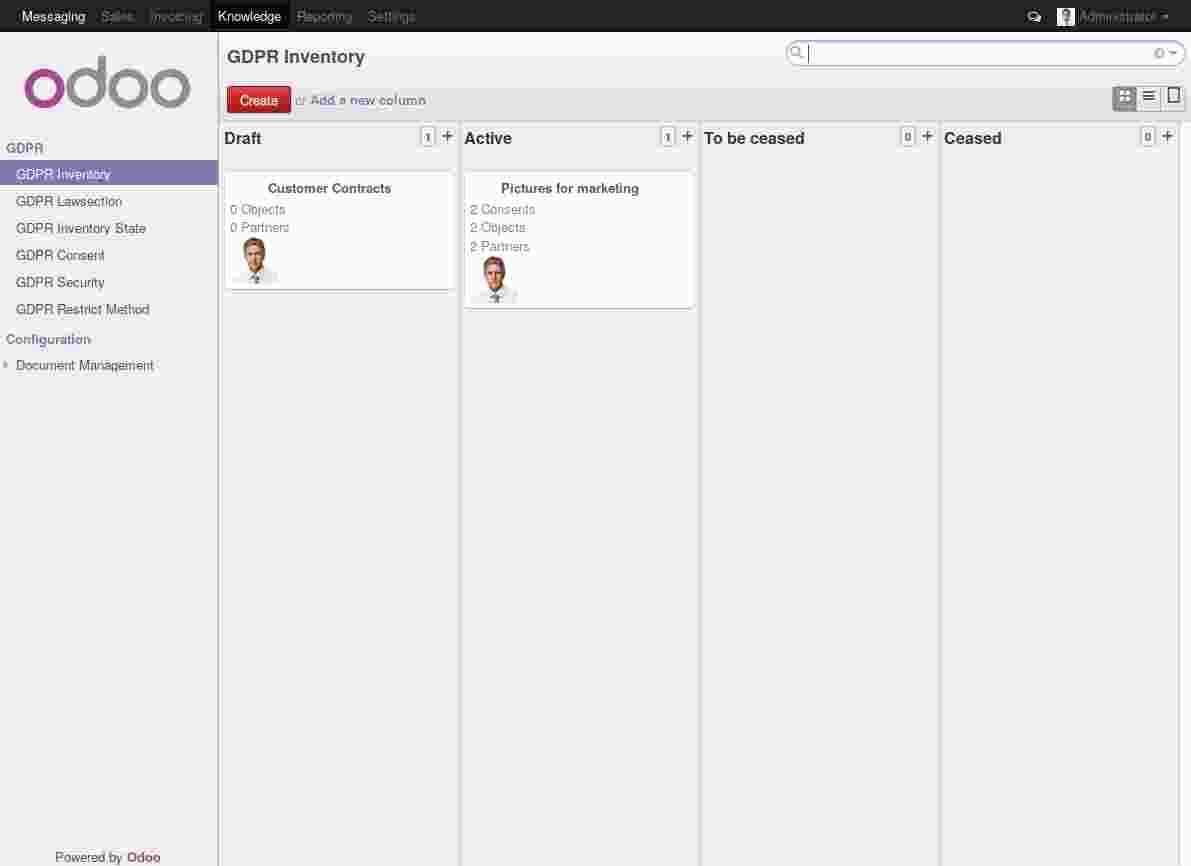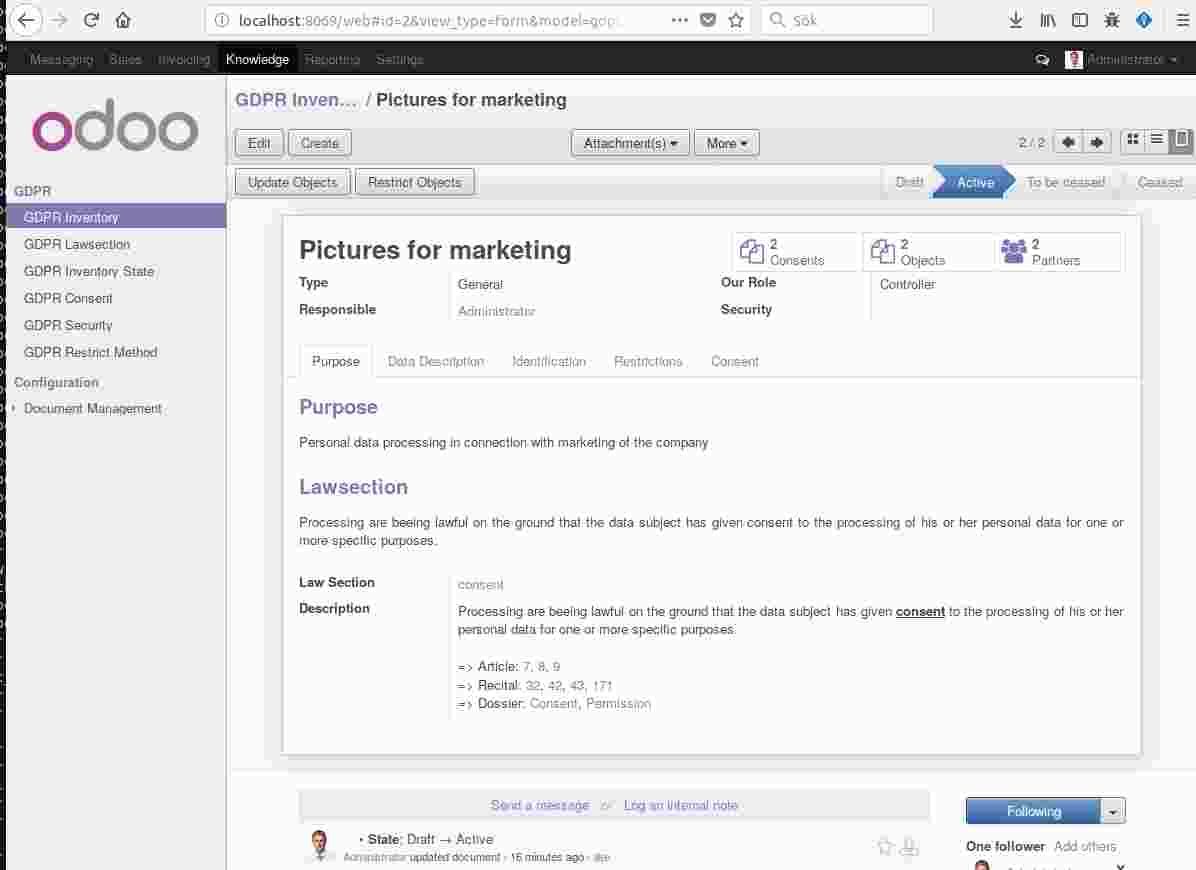 Enter purpose, storage and responsible
Specify how personal data are protected and which employees are given access. Enter class, domain, and attributes to automatically describe personal data stored in Odoo. For each personal data processing, the purpose of the treatment is documented and the state of treatment in which the treatment is based.
Delete not necessary information
Periodically clean out unnecessary data. Choose from several techniques and how long each personal data processing can be saved in the system. In cases where the data is stored in Odoo or linked to odoo by machine, cleaning can be done automatically.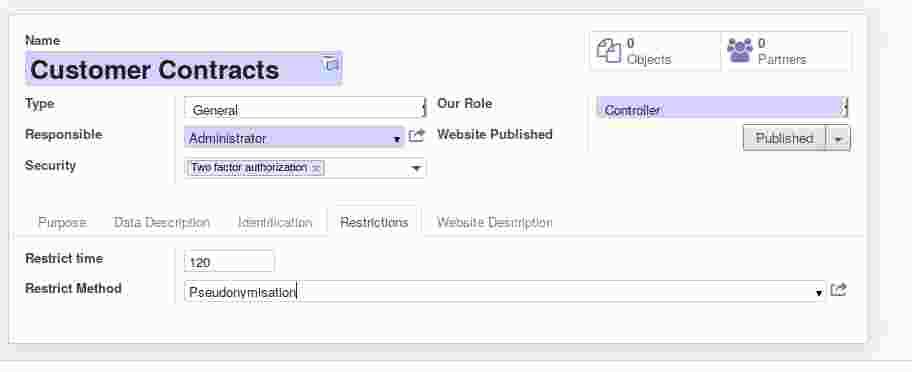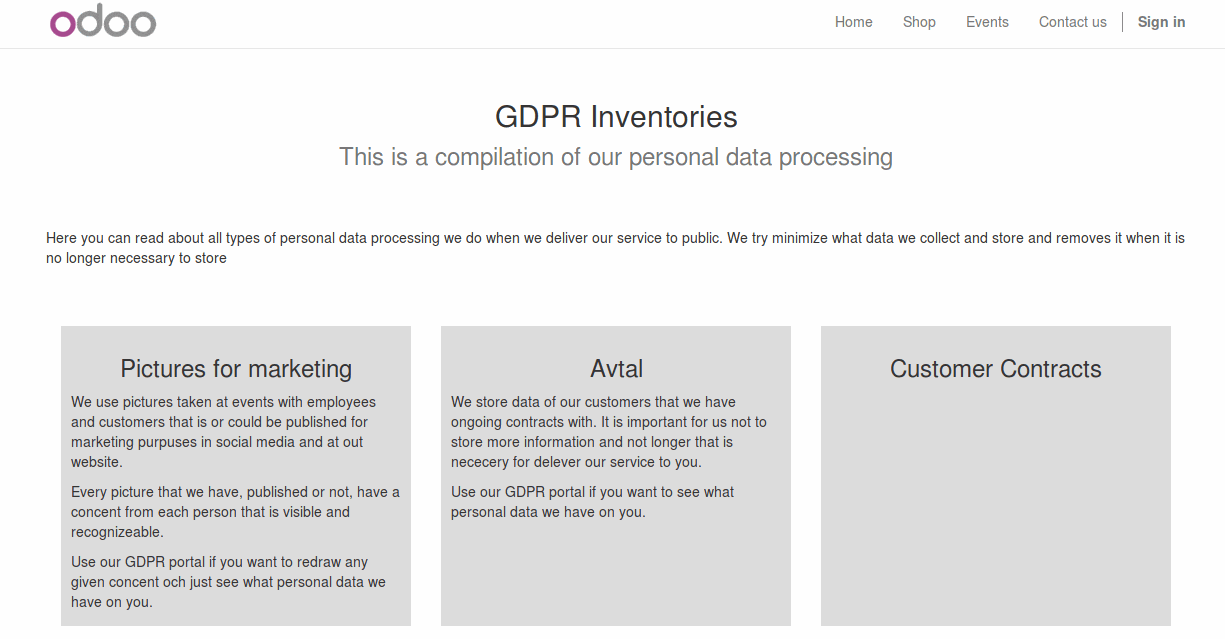 Display the personal data processing on the corporate website
On the company's website there is an opportunity to show a compilation of the company's personal data processing. Also a portal for viewing stored personal data associated with an individual.